Changelog June — July 2022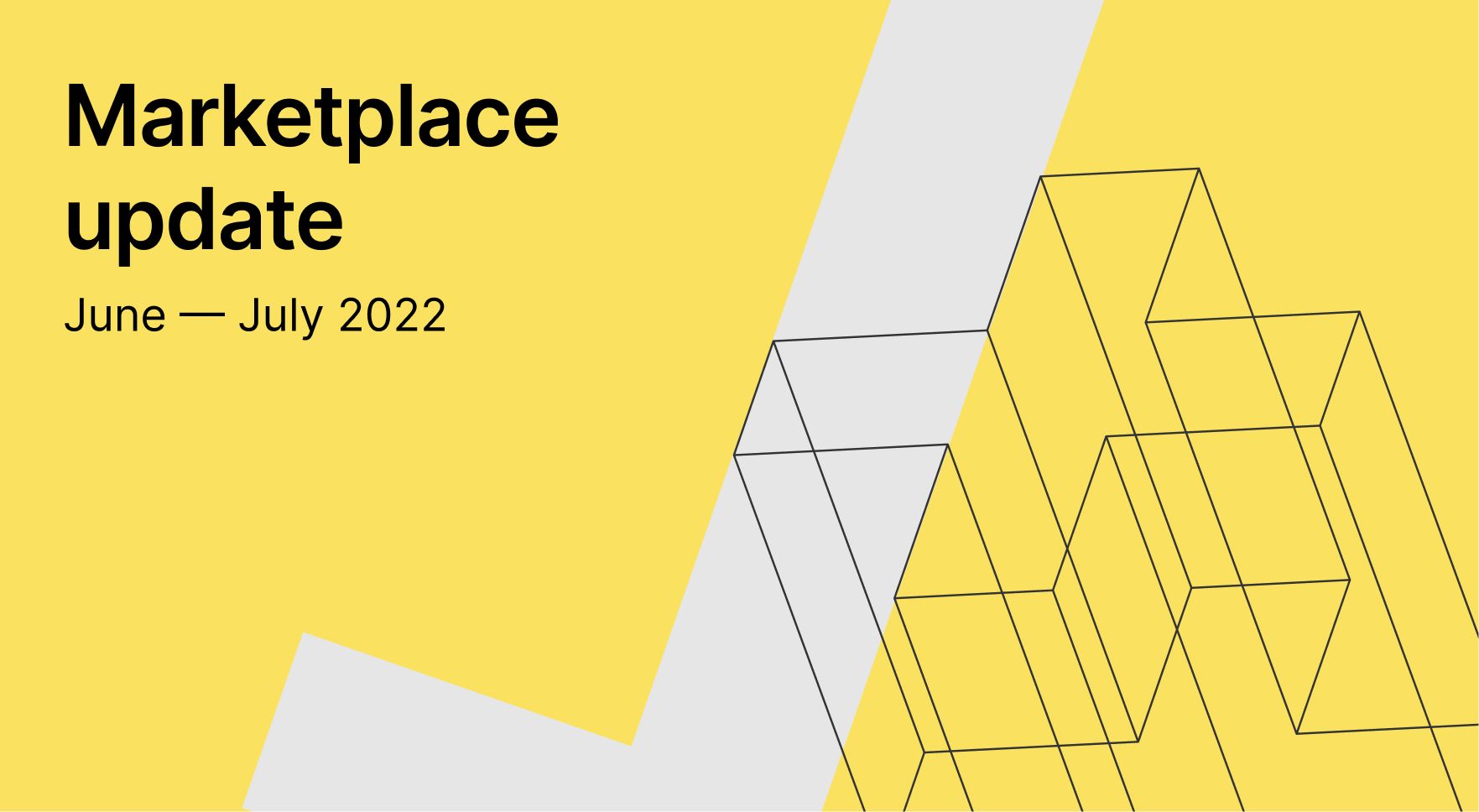 Good afternoon! the GrandBazar changelog from June 2022 till July 2022 is ready. There you can find all of the changes that we have made in this period.
June
Tasks
Added links to all GB's social media channels.
Added avatars and links to the related collections on the launchpad banners.
Added counters of the remaining items for Launchpad projects
Redesigned UI of the Launchpad projects
Features
Added option to display NFTs in GLB format
On the launchpad appeared packs of items and openings for the packs.
Marketing
Launched Twitter Giveaway. Prize pool was 20 Merchant NFTs
Released the first video of a 3D merchant reviewing GrandBazar news
July
Tasks
Redesigned the site's header and mobile menus, as well as the footer menu. Added the resources category. There will be information pages and links to social networks.
Added a standard GrandBazar collection on the item creation page, now when you mint an item you must select the collection it will go into.
Added the option to change the background picture of collections.
In the telegram bot added a command to get all statistics in one message.
Completely redesigned the algorithms of the item filters on the Explore page and the collection pages. The waiting time for loading the icons has been reduced by 10 times.
Features
Launched the Grandbazar Collectors Club collection.
Launched the Rust Cup Game Cars Collection. Released 264 new TNFT cars in TIP-4 standard, added ability to swap 32 TNFT cars into new standard.
Launched the Rewards program for Grandbazar Collectors Club token holders.
The Help Center has been moved to a separate engine on the GB subdomain.
Bug fixes
Fixed an error when downloading files larger than 30 MB.
Added support for the NFT TIP-4 standard.
User collections are onchain collections, each collection issued with its own smart contract.
Fixed the Launchpad banner layout bug on mobile version.
Fixed the bug, when the address of an item, user or collection was not copied to the clipboard when the button was clicked.
Fixed an error in calculating statistics for completed transactions in the Telegram bot.
Marketing
Launched a Twitter contest. Rules were to post a video of The Merchant NFT in GLB format and tag grandbazaar. The prize prize pool was 500 EVER.
Launched a grant program from GrandBazar. Creators with the best ideas will receive support from GrandBazar with design, development of a smart contract, promotion in the community, and release of the collection on the Launchpad.
Launched Twitter giveaway. Prize pool was 15 Merchant NFTs.
Stay tuned and don't forget to subscribe our social media:
Telegram
Twitter
Discord
Instagram
Medium