The Rust Cup Game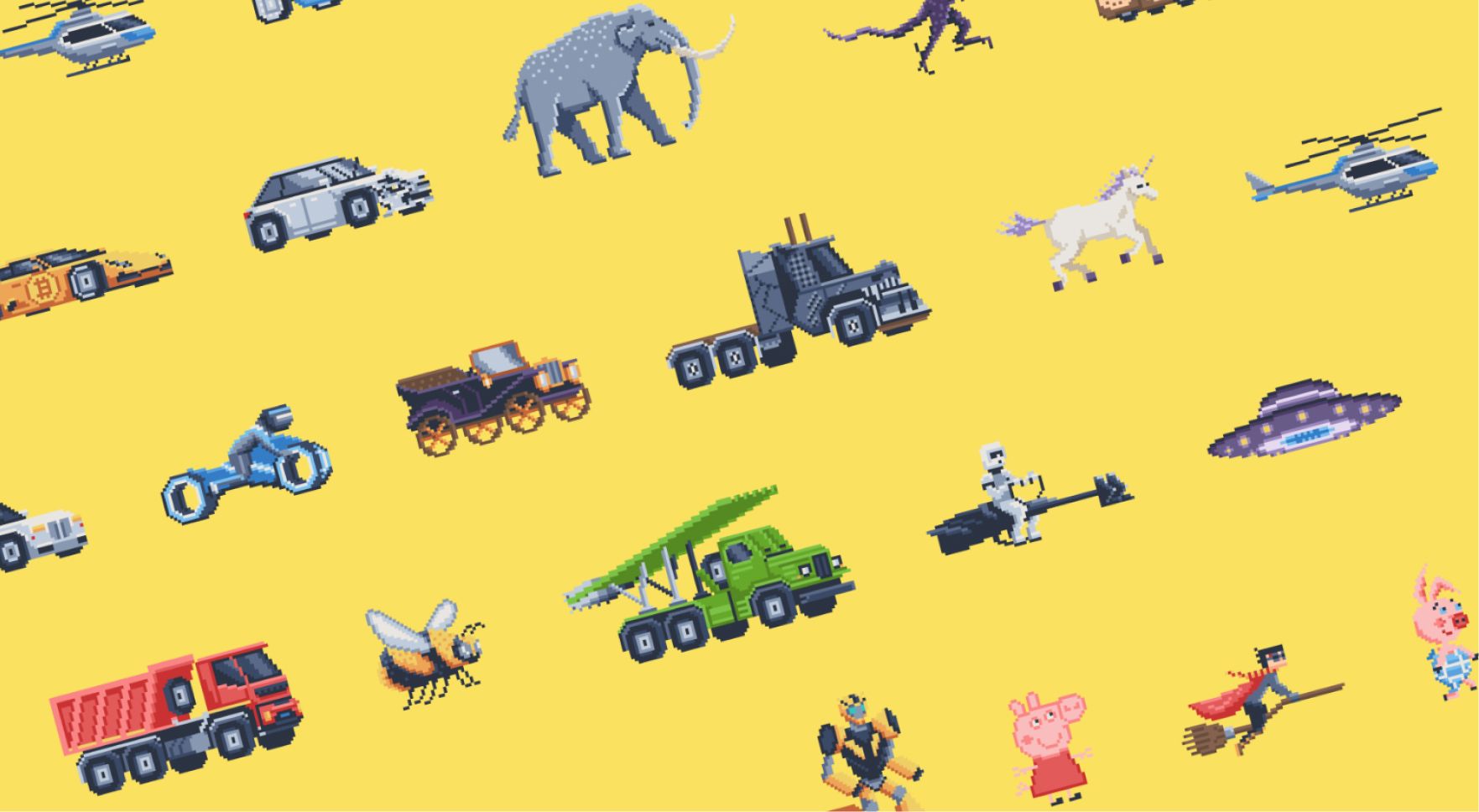 Hello Everyone! In this article we gonna introduce the Rust Cup Game, which is one of the most succesful collections on GrandBazar.

Rust Cup Game is Play to Earn game based on Everscale blockchain. The game realizes a racing rally. The player purchases racing cars in the form of an NFT. Races can be paid or free. In paid races, you can earn crypto.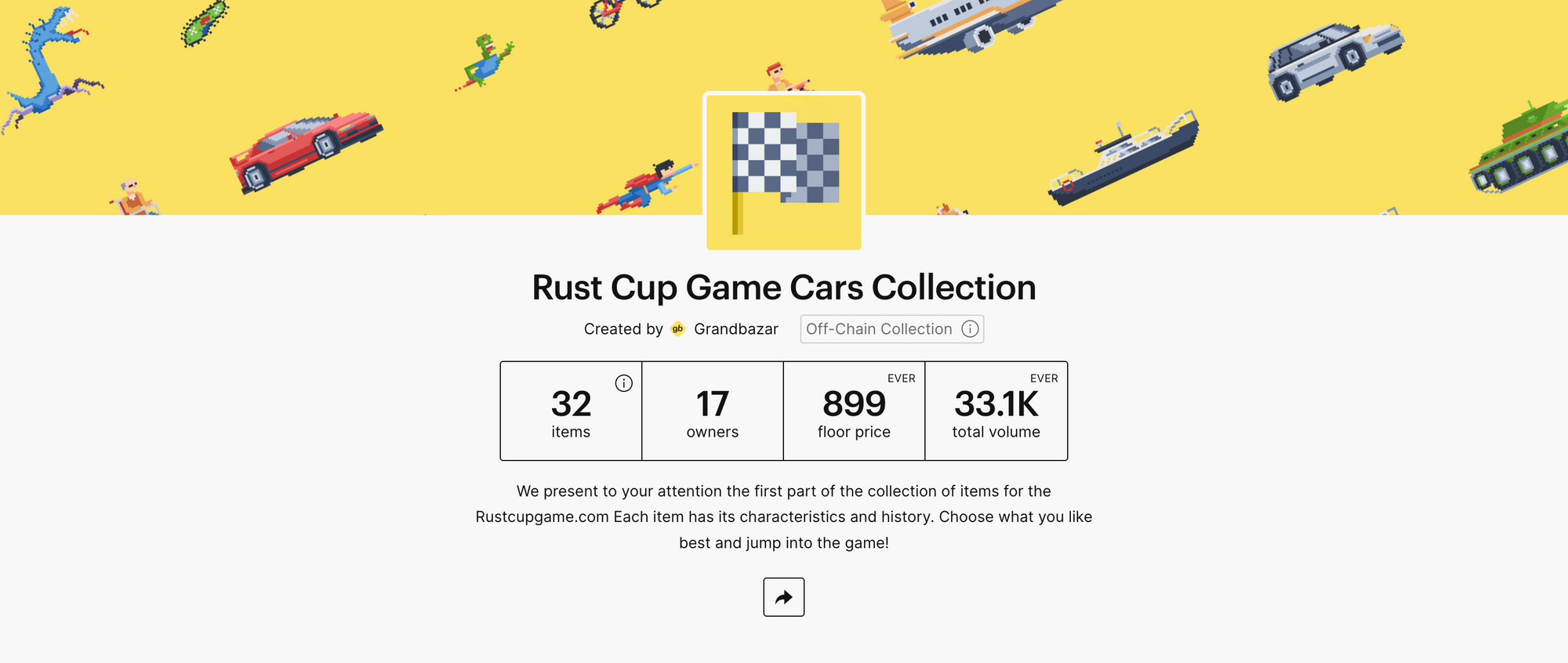 To start the game, you have to follow several easy steps:
First of all, Purchase one or more NFT cars to start the race;
Secondly, Start Debot, select the car and the driving style;
Then make a deposit;
Finally, win races and use the tokens you earn to buy new cars.

Each participant of the race must make a deposit of 20 EVER. The total fund of the game is distributed among the winners. The first place gets 60% of the fund, the second place gets 30% of the fund, 5% is a gas fee, and the last 5% goes to the developer's team.

The first collection was sold out instantly, and now the NFTs are worth much more than their initial price. The initial price of the NFT from the first collection was around 500 EVER. Now at the secondary market, the floor price is 900 EVER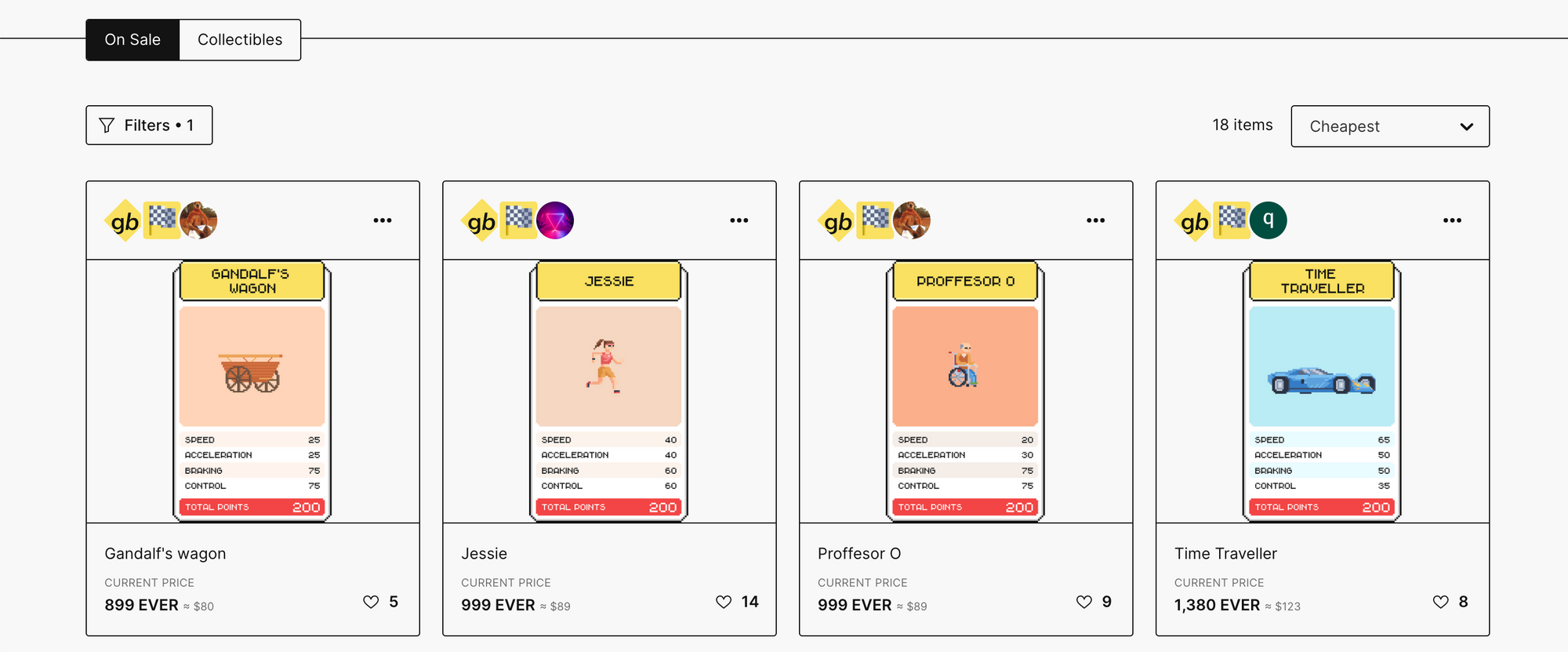 The previous version of the game was available only via telegram bot, but now the team implemented the full animated version of the game.

This Thursday, July 28th, at 9 am UTC, the team of the Rust Cup Game is ready to launch the second collection, which will include 264 items with unique descriptions!


The minting price is 850 EVER. The holders of the Merchants NFT can buy the Rust Cup Game NFTs and receive 50 EVER back to the wallet in form of cash back.

Don't miss your opportunity! See you on the Minting page!

Don't forget to subscribe our social media:
Telegram
Twitter
Discord
Instagram
Medium